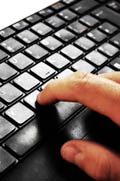 We hebben geprobeerd om onze website zo op te zetten dat deze informatief, maar ook een beetje leuk is.
Of we erin zijn geslaagd, zouden we graag weten. Daarom zijn wij blij met feedback en suggesties van u: misschien kunt u ons vertellen wat u goed bevalt aan de site, wat we zouden kunnen verbeteren of welke informatie naar uw mening ontbreekt.
Misschien bevalt onze site u zo goed, dat u graag een link naar onze homepage wilt opnemen op uw site. Stuurt u ons in dat geval uw verzoek samen met uw volledige adres, e-mailadres en de URL naar uw homepage. Hartelijk dank.
Belangrijke opmerking:
bent elektrotechnisch installateur, adviseur of groothandel of anderszins technisch geïnteresseerd en mist u gedetailleerde technische productinformatie? Kijkt u dan op
www.hager.nl
of
www.hager.nl/e-catalogus
.